Say yes to travel and we'll lead you straight into the universe imagined by the author of Altered Carbon, Richard K. Morgan with a Masterclass that promises to unveil his visions and fantasies.
But how about traveling on a space capsule adrift among the stars, or in a forest choke-full of cadavers, or through a world (close … so close) dominated by AI? And there's more: what about traveling back in time to save the world from an ecological catastrophe, or to Alpha Centauri with a beautiful and icy android who bears the features (and body) of Stoya? Say yes to travel! And be ready – we'll take you along for the ride!
TODAY'S MOVIES:
3PM – Teatro Rossetti
Solis
Troy Holloway is trapped inside an escape pod drifting towards the sun, but Commander Roberts, speaking to him only through a weak radio transmission, is determined to save his life. Starring The Walking Dead's Steven Ogg, a story of human survival in space.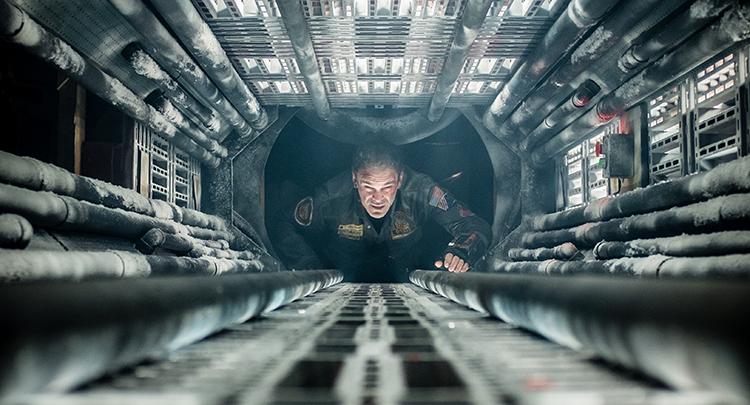 5.15PM – Teatro Rossetti
The Dark
You know the classic 'boy meets girl' scenario? Well, here you have an 'undead teenage girl meets a blind boy while hunting for humans in the woods'. A twisted fairy tale with tons of bloodshed, massacres and … tender emotions.
6PM – Teatro Miela
More Human Than Human + DnArTech
A deliciously 'meta' documentary in which the director himself, Tommy Pallotta, tries to find out if it's possible to build a robot that would do his job for him. He also tries to answer an ominous question: if we are building machines that are better than humans, what are we here for?
ore 20:00 – Teatro Rossetti
Man Divided [QEDA]
2095. The world is ravaged by an ecological disaster; all drinking water has disappeared from the surface of the Earth. To find the only woman who could have saved the world, Fang Rung has undergone molecular fission and is able to send his half back in time, but at some point the two alter-egos lose contact with each other, and that's when the dance begins…
8PM – Teatro Miela
La voce del lupo [The wolf's voice]
Who has scattered the woods with cadavers? The evidence leads to believe that the culprit is not a human being, but an enormous beast. And what's up with Nico, a violent cop who has returned to town after years of being away?
The world premiere of an Italian-Canadian production, featuring Christopher Lambert and Maria Grazia Cucinotta.
10pm – Teatro Rossetti
Ederlezi Rising
Porn's iconic performer – Stoya – becomes Nimani, an android built to accompany an astronaut on his long journey towards Alpha Centauri. She is programmed to comply with his every wish. A surreal, lyrical and cynical love story set in intergalactic space: we dare you to watch this movie without falling in love with the beautiful and cold Nimani.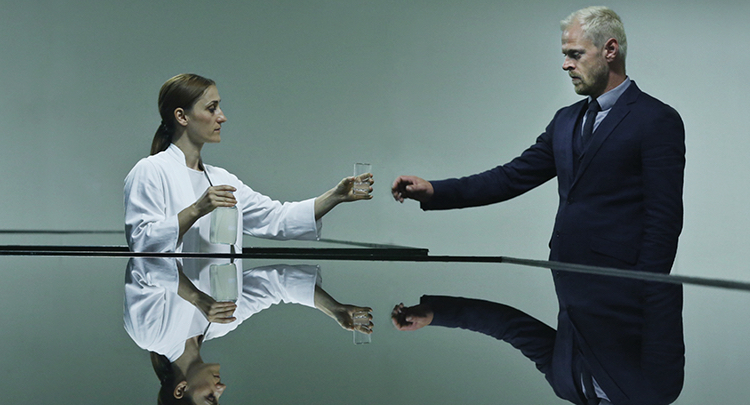 10.15PM – Teatro Miela
Il mondo dei robot [Westworld]
Welcome to Westworld, the amusement park where the human-looking robots fulfill your every fantasy. The fun comes in three default settings: Roman Empire, Middle Ages, and Far West.
If you are one of those who has binge-watched the TV show be aware – this is where it all started.
00:00 – Teatro Miela
The Field Guide to Evil
A new horror anthology based on the darkest folk tales collected around the world, featuring 8 blood-curdling stories directed by 8 masterful directors. In this phantasmagorical exploration of myths, lore, and folktales you'll meet demons, goblins, cannibalistic humanoids and other similarly charming ladies and gentlemen.
SPAZIO CORTO VOL.01
2PM – Teatro Miela
Cras
Maurizio Squillari, Italy 2018, 17'
In principio (At the Beginning)
Daniele Nicolosi, Italy 2018, 19'
Herd
Mattia Temponi, Italy 2018, 14'
As the Sun Rises
Giordano Toreti, Italy 2017, 13'
N.L.A.
Marco Minciarelli, Italy 2018, 12'
Moths to Flame
Luka Jankovic, Marco Pellegrino, Italy 2018, 13'
TS+FF EXTRA
10AM – Café Rossetti
Mondi da abitare e vite aliene (Worlds to Inhabit and Alien Lives)
Is there life in the universe? That's one of the most fundamental questions mankind has grappled with since the beginning of time. It's a question that has caused many a sleepless night, but is also one that has always made us dream.
Join the discussion with Massimo Ramella, from the National Institute of Astrophysics – Astronomical Observatory Trieste and Jonathan Berman, director of the documentary Calling All Earthlings.
11AM – Café Rossetti
Proletkult – Lavoratori di tutti i pianeti, unitevi! [Workers of all planets, unite!]
Moscow 1927: the preparations for the 10 years anniversary of the October Revolution are underfoot. The last face-off between Stalin and his opponents is about to go down. A strange meeting shakes writer Aleksandr Bogdanov's convictions: fallen are the borders between science and science fiction, fiction and reality, literature and real life. Wu Ming 2, the legendary writers' collective, presents its first 'Russian novel'.
12AM – Café Rossetti
Fenomenologia degli Zombie
We like the undead – there's no point in denying it. We like them so much we can't stop talking about them! And this time we are going to chat about them with Carlo Modesti Pauer from Wonderland (RAI 4's programme dedicated to fantasy, sci-fi, thriller, mystery and action movies).
10AM – Mediateca della Cappella Underground
Crowdfunding e marketing nella produzione audiovisiva [Crowdfunding and Marketing in Audiovisual Production]
Iron Sky, Room 237, Veronica Mars – The Movie. These are just some of the movies that have collected millions though crowdfunding. How did they do it? Daniele Ferrari and Gianluca Diegoli will explain everything during this intensive workshop aimed at movie professionals, students and marketers. What can you expect? Well, for sure lessons and hands-on exercises that will show you how to fund and promote your movie – and how to make millions, of course!
11AM – Casa del Cinema
Esterno/Giorno
Rive, piers, historical cafes, and boulevards: Trieste as captured by the director's lens. An itinerary that takes you from the seafront to the city centre to uncover how the city has been portrayed on film.
4.30PM – Teatro Miela
Mondi distopici. Futuri possibili. Conversazione con Richard K. Morgan [Dystopic Worlds. Possible Futures. In conversation with Richard K. Morgan]
The author of Altered Carbon (the novel that inspired one of the most successful Netflix-produced TV series) is not 'just' the author of Altered Carbon. Richard K. Morgan has also penned numerous award-winning dystopic sci-fi novels, comics and video games.
At TS+FF, we will explore his personal vision of the future, where hardboiled lit merges with William Gibson's images, and lots and lots of cinema (Blade Runner rings a bell?).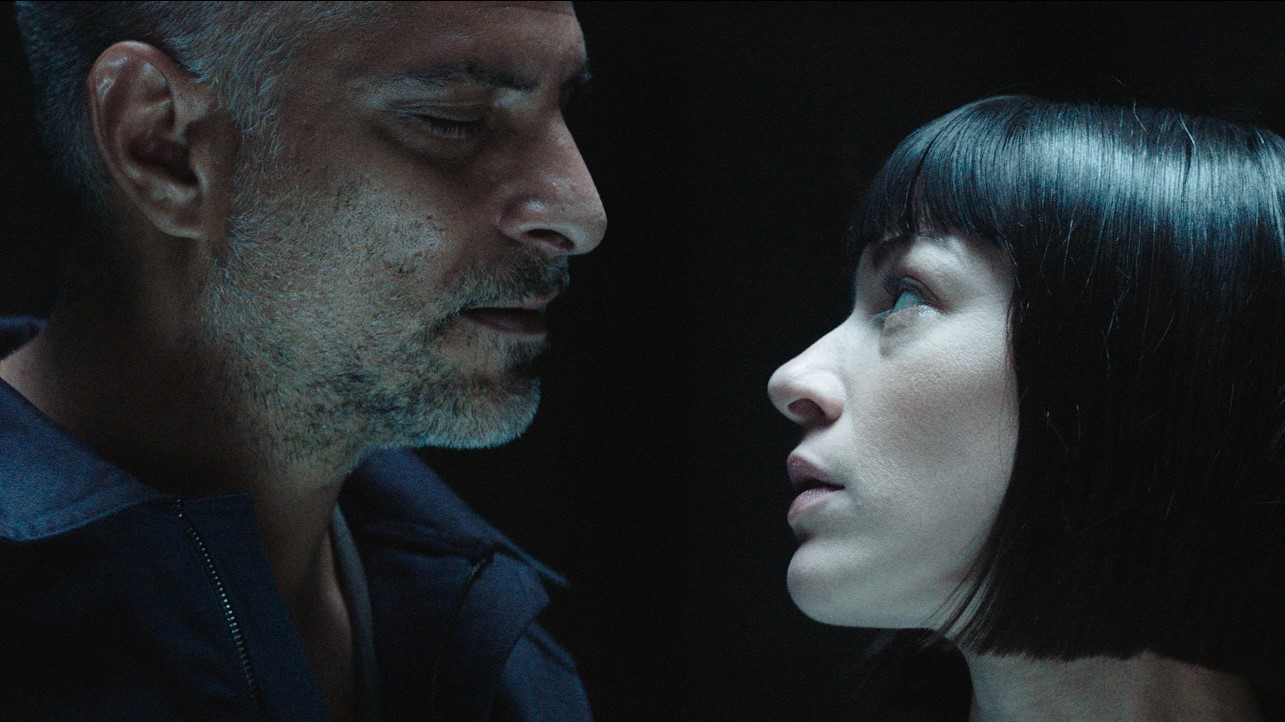 9PM – Aqvedotto Caffe
Sci Fi Fantastic Warm Up Vol IV w/ Plastik
Your cinematic marathons have put a drain on your energy levels? How about you power up with our aperitifs and DJ sets? They are proven effective against all monsters that might pop up on screen.
7PM-11PM – Science Centre Immaginario Scientifico di Grignano
Serata immaginaria: c'è vita nell'universo? Sì, il venerdì sera!
For kids aged 6-11. Come with us on a journey to discover the strange (and maybe monstrous) creatures that dwell on other planets. But, are they real? For realz?