Grab a bone. Done? Find a monolith. Done? And now, press play on Lux Aeterna by György Ligeti and crank up the volume. Done? Start jumping and hitting the ground with your fists. Done? Very well, you are now ready for another day of the Trieste Science+Fiction!
And what a day it is!
2001: A Space Odissey and Stalker (both in shiny, new digital versions), documentaries, animated musicals, vintage films, modern Bluebeards and killer (literally) apps.
The dawn of man is upon us, here at the TS+FF!
TODAY'S MOVIES:
10.45AM – Teatro Miela
Stalker
A hired guide – the Stalker – leads a writer and a scientist into the heart of the closely guarded Zone where 20 years prior an object fallen from Space has decimated an entire country. Will the group ever manage to find the Room, a place rumoured to fulfill one's most deeply held desires? The mysteries of Andrej Tarkovskij's sci-fi masterpiece in a brand new digital version.
3PM – Teatro Miela
Lajka
Laika, the famous canine pioneer launched into space by the Russian aboard the Sputnik 2 did not perish just after take-off as it is commonly believed. No, she is still alive and kicking, having settled down on a small planet on the outskirts of the Galaxy alongside all the other animals who were lost forever after having been sent off on a space mission or another.
A stop motion musical for the nostalgic souls out there who can still cry and dream of a better world.
5PM – Teatro Rossetti
2001: Odissea nello spazio + Silver Urania Award to Douglas Trumbull
The Star Child, HAL 9000, and the ground-beating, monolith-circling chimps are celebrating their 50th birthday! The film that changed the world of sci-fi cinema lands at TS+FF in a sparkling new restored version and is introduced by the person who created its amazing special effects: the Silver Urania award-winner Douglas Trumbull.
5.30PM – Teatro Miela
Calling All Earthlings
Come to the Californian desert and admire the Intregraton, a fountain of eternal youth/time machine/anti-gravitational space/touchstone for all things alternative. You'll meet the ufologist George Van Tassel who conversed amiably with aliens, and you'll find yourself amid flying saucers and FBI agents. A fascinating documentary at the heart of American counterculture.
8PM – Teatro Rossetti
Freaks
The outer world is an ugly place, fraught with danger. It is better to hole yourself up at home in order to protect your 7 year old daughter from the pitfalls that await her outside. But Chloe will manage to escape her father's claustrophobic control and will set off on her own adventure looking for freedom. It's just that, well… sometimes the world actually is an ugly place, fraught with danger.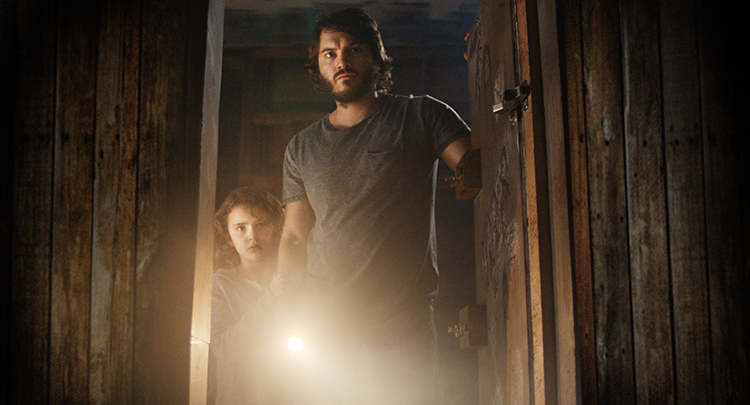 8PM – Teatro Miela
Zeder [Revenge of the Dead]
A mysterious typewriter, an Etruscan necropolis bathed in fog, a soil that is rumoured to bring back to life those who are buried there. But who could Paolo Zeder be?
A Padanian horror movie from the master Pupi Avanti in a 'vintage' 35mm copy.
10.30PM – Teatro Rossetti
Elizabeth Harvest
Gorgeous newlyweds, a magnificent estate, lavish dinners, and deferential household staff – nothing seems to be amiss, but something smells fishy nonetheless. There's that forbidden, ominous room… A modern day, sci-fi take on the French folktale Bluebeard with a stellar cast led by the beautiful Abbey Lee (you have certainly seen her around… in Mad Max-Fury Road, or in The Neon Demon, perhaps?)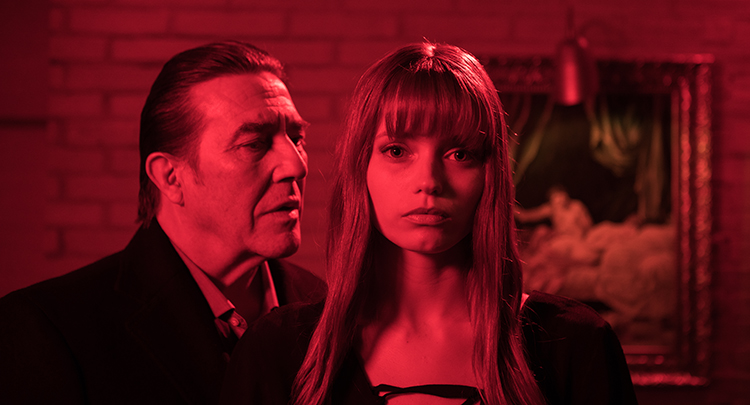 10.30 PM – Teatro Miela
You Die. Scarichi l'app, poi muori
There's an app that is able to connect to the world of the dead thought a camera. Asia, a young student, thinks it is was just an augmented reality game, but she soon discovers she's in over her head in a veritable nightmare. The European premiere for Spazio Italia's second feature film at the TS+FF.
EUROPEAN FANTASTIC SHORTS VOL.02
2PM – Teatro Rossetti
UI – Soon We will all be one
Johannes Mücke, Patrick Sturm, Austria 2018, 14'
Attack of the Cyber Octopuses
Nicola Piovesan, Estonia 2017, 20'
Rain Catcher
Michele Fiascaris, UK 2018, 16'
Then & Now
Antonino Torrisi, Giulia Tata, ItalY 2018, 20'
Thunder from a Clear Sky
Yohan Faure, France 2018, 21'
The Last Well
Filip Filković Philatz, Croatia, France 2017, 20'
TS+FF EXTRA
10AM – Café Rossetti
Frankenstein 200
Alfredo Castelli, comic creator and writer, in a morning conversation with Fabio Pagan. Together they'll explore of the most fascinating characters of science fiction: Frankenstein's creature.
11Am – Café Rossetti
It's alive! Alla ricerca del Sacro Graal (The Search for the Holy Grail)
The search for immortality: a desire that unites science and science fiction, reality and imagination. Francesco Loffredo from the ICGEB (International Centre for Genetic Engeneering and Biotechnology) will talk about it with the scientific journalist Simona Regina.
12PM – Café Rossetti
Not – Sguardi sul contemporaneo per anticipare il futuro (Gazing upon the Contemporary to Anticipate the Future)
What is NOT? It's the acronym that stands for Nero on Theory – a magazine, but also a series of books published by Not-Nero Editions. We are talking about books like the Capitalist Realism by Mark Fisher, or Inventing the Future by Nick Srnicek and Alex Williams or the collection of feminist sci-fi stories, The Visionaries. The curator, Valerio Mattioli, will be attending the TS+FF to talk about literature, music, sci-fi and anarchy.
8PM – Kleine Berlin
La Zona
Freely inspired by Andrej Tarkovskij's Stalker, La Zona is a re-instalment of an acclaimed theatrical performance presented at the Trieste Science+Fiction Festival in 2001. Today, it comes alive in the Kleine Berlin, the anti-aircraft shelters excavated by German and Italian troops during WWII.
A series of 'underground'(#punintended) re-runs will be shown throughout the duration of the Festival.
9pm – Waikiki speaki-tiki bar
Sci Fi Fantastic Warm Up Vol III w/ Vintage Party
Exit the theatre and dive into the night! TS+FF's nights give you the perfect opportunity to taste the city and spice up your movie marathons with cocktails and DJ sets.