Philosophy, Pussycats, Porn. Vampiric Malay spirits, mammoths, messages from space. And then, vegetarian Martians, plunging necklines, weird paranormal events. Plus, a crazy party at the limits of reality. Just like Al Pacino would say: "Forget about it!" – but don't, really! Come join thus at the TS+FF: chop chop!
TODAY'S MOVIES:
11.30AM – Teatro Miela
Folklore: S01E03 Nobody
When a group of construction workers discovers the corpse of a young Malay girl, a man's simple act of kindness unwittingly unleashes the wrath of a Pontianak, a vampiric spirit with a taste for revenge. Eric Khoo, one of the most influential Asian moviemakers and showrunner of Folklore, personally directs the third episode this HBO Asia Originals series.
2PM – Teatro Miela
Spazio Corto VOL.02
3PM – Teatro Rossetti
The Year of the Plague [El año de la plaga]
A young nerd will have to turn into a hero in order to save his (ex?) girlfriend who is surrounded by seemingly normal – albeit quite strange – human beings.
A homage to sci-fi and adventure movies of the 70s and 80s for a Spanish film that will give you goosebumps … and the giggles!
5.15PM – Teatro Rossetti
His Master's Voice [Az Úr hangja]
Where has Peter's father been all the years he was believed to have disappeared into thin air? A scientific project, a New Mexico military base, and a message from deep space – these are the clues that lead to the truth.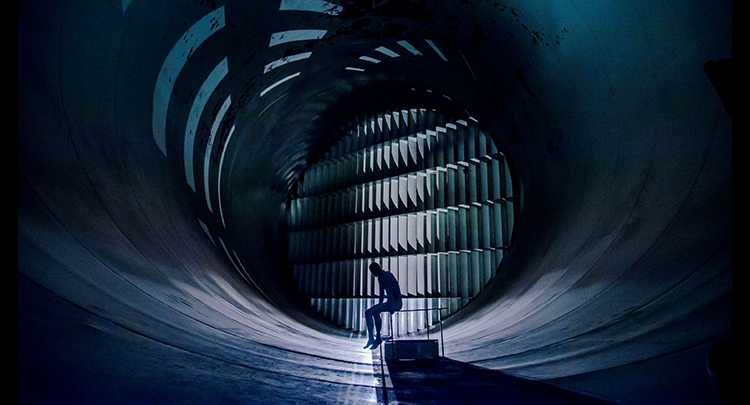 5.30PM – Teatro Miela
Genesis 2.0
On the remote New Siberian Islands, hunters unearth a surprisingly well-preserved mammoth carcass, which is a magnet for high-tech clone researchers who want to bring the prehistorical animal back to life. This sounds like the beginning of a sci-fi movie, but it's all real: it's Genesis 2.0. – one of the most fascinating documentaries of the year, and the beating heart of TS+FF's Future Environment section.
8PM – Teatro Rossetti
Jonathan
Jonathan lead a rather ordinary life: goes to work, eats alone, plays videogames, and swaps video messages daily with his roommate John. It's just that John is not just a roommate, and this isn't really an ordinary story…
8PM – Teatro Miela
Godblesscomputers' A Trip to Mars [Himmelskibet]
When Captain Avanti Planetaros and his crew of valiant men land on Mars they are astonished to find not a horde of ferocious aliens, but rather a welcoming, highly-developed and enlightened society of pacifist, vegetarian Martians who have gotten rid of illnesses, pain and violence. Will the Captain be able to bring some of the Martians' wisdom back to Earth?
Directly from the year 1918, a hilarious classic of the sci-fi genre, with a live score by Godblesscomputers.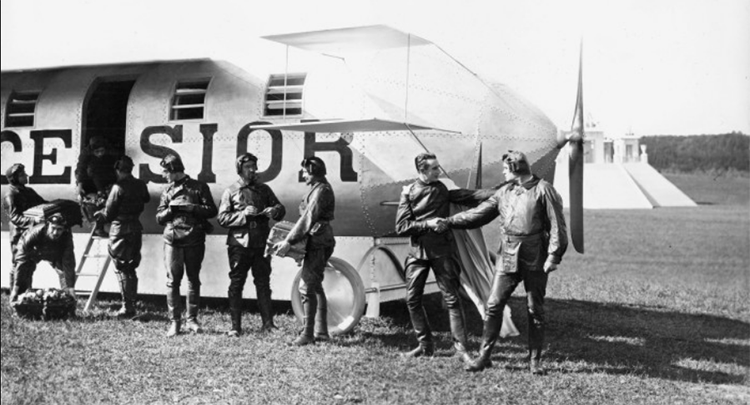 10PM – Teatro Miela
Scontri stellari oltre la terza dimensione [Starcrash]
The beautiful (and leggy) outlaw Stella Star and her inseparable companion Akton are enlisted by the Emperor of the Galaxy to foil Count Zahrt Arn's evil and destructive plans. One of Italy's cult sci-fi movies celebrates its first 40 years in Trieste!
10.15PM – Teatro Rossetti
Await Further Instructions
The Milgram family find their house surrounded by a mysterious black substance while on the TV screen a message glows ominously: "Stay indoors and await further instructions".
A terrifying and claustrophobic battle for survival ensues in the most distressing place – at home with mom and dad – and during the most distressing time of the year – Christmas time.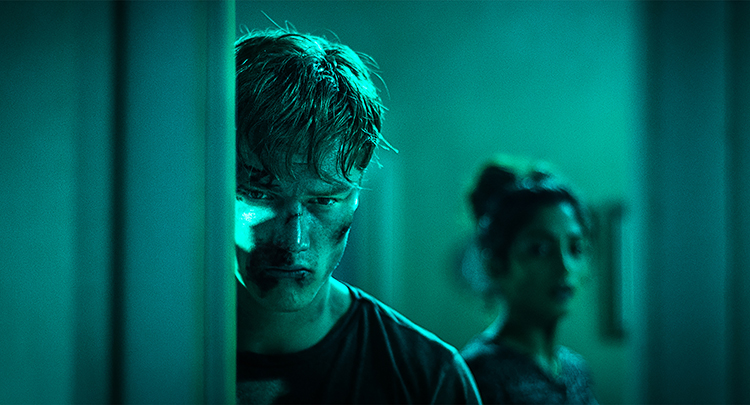 00:00 – Teatro Miela
Terrified [Aterrados]
Strange things are going down in Buenos Aires: objects move at random, there are strange apparitions, and pipes that start talking. The Paranormal has come to town on a mission: to make your blood freeze in fear!
SPAZIO CORTO VOL.02
L'uomo proibito
Tiziano Russo, Italy 2018, 19'
Cavernicolo
Alessandro Berteri, Italy 2018, 15'
Mise en abyme
Edoardo Smerilli, Italy 2018, 11'
Uccia
Elena Starace, Marco Renda, Italy 2018, 10'
The Essence of Everything
Daniele Barbiero, Italy 2018, 20'
Rain
Alessandro Spallino, Italy 2017, 12'
TS+FF EXTRA
10AM – Café Rossetti
Più umano dell'umano. Robotica e intelligenze artificiali [More Human Than Humans. Robotics and Artificial Intelligence]
If you decide to take part in this discussion alongside Gruppo 78, Festival Robotics and Daniele Pucci, from the Italian Institute of Techology, be sure to take a good look around: are you perfectly sure that the guy sitting next to you, happily wolfing down a croissant while sipping his morning coffee isn't an android who looks exactly like a human?
Moderator Paolo Gallina, from the Department Engineering of the University of Trieste.
11AM – Café Rossetti
Nuove eterotopie. I nuovi luoghi della fantascienza [New Heterotopias. Sci-fi's New Spaces]
Writers Roberto Furlani, Domenico Mastrapasqua, Alex Tonelli and Bruce Sterling will take us on an imaginary journey though the spaces of science fiction. Because there isn't just deep space, and there aren't just spaceships: our imagination can dwell in thousands of other places.
12AM – Café Rossetti
Trieste e la scienza. Una prospettiva cinematografica [Trieste and Science. A Cinematic Perspective]
Davide Ludovisi and Federica Sgorbissa from SISSA Medialab in conversation with journalist Fabio Pagan to tell the story of a Trieste poised between cinema and science.
10AM – Hotel Continentale Palace Suite
Fantastic Film ForumOpen Day
A market, a laboratory of ideas, a meeting place … in the sign of sci-fi. Fantastic Film Forum – the event dedicated to movie professionals of the most 'fantastic' of genres is back again this year!
4PM – Teatro Miela
Philosophy, Pussycats and PornA conversation with Stoya
Icon of the porn world. Women's rights activist. New York Times, Guardian and VICE collaborator. Writer. Author of the recently published book Philosophy, Pussycats and Porn. Brilliant and convincing lead actress in the sci-fi drama Ederlezi Rising. Stoya seems ubiquitous, and we LOVE it!
11.20PM – Mandracchio
La Notte degli Ultracorpi Party
This is more than a tradition, it's a MUST. Those who do not join the dances are bound to perish of FOMO. There, we've said it!