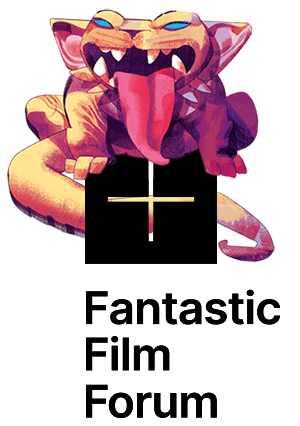 Trieste – October 28-31, 2023
The Fantastic Film Forum is the section of the Trieste Science+Fiction Festival dedicated to film professionals.
The 2023 edition will take place in person. All events will be held at Casa del Cinema (Piazza Duca degli Abruzzi 3, Trieste). The programme spans the four central days of the festival and offers a high-profile schedule of meetings, networking events and workshops. A carefully reasoned and consistent programme, designed to provide an insight into the best opportunities and tools to develop, finance and sell your project, and particularly to favour the exchange of experiences and contacts.
Some of the main events: the traditional Science Doc Day, focusing on science documentaries; the one-to-one meetings, scheduled in the two final days; and the brand new section focusing on videogames and artificial intelligence.
All events will take place in English
Per info
forum[a]scienceplusfiction.org
PROGRAMME
Saturday 28th October, 2023
(Co)Producers in Europe
Meetings + case studies
The sessions focuses on one of the key themes of the Fantastic Film Forum: co-production in Europe. Several case studies (and a panel on distribution) to explore co-production practices in European genre cinema, and to check its overall condition.
Sunday 29th October, 2023
Press Start to Play
Round table + meetings
A special session focusing on videogames, featuring a round table on the state and outlook of the local game development scene, and a meeting on the applications of artificial intelligence to film production.
Monday 30th October, 2023
Meetings + panels + 1:1 meetings
A morning agenda of conferences and panels and an afternoon session of in-person one-to-one meetings.
Tuesday 31st October, 2023
Science Doc Day
Meetings + 1:1 meetings
Two prime examples of junction between science and audiovisual: the Trieste Synchrotron, and the documentary Terra Incognita. To follow, a session of in-person one-to-one meetings.
in partnership con



How to attend
Access to all events is reserved to registered Sci-Fi Pro participants only (except for the events of October 29th). The Sci-Fi Pro accreditation is available in two options:
Registration required on Eventival.
Fees: € 50,00; partners € 25,00*.
* List of partners: professionals and companies of Friuli-Venezia Giulia; AGICI (Associazione Generali Industrie Cine-Audiovisive Indipendenti) members; EURASF members.