It's Trumbull Day at the TS+FF 2018: we'll take a peek inside the mind and imagination of one of cinema's world-class special effect masters. The Silver Urania award-winner is a scientist, a genius inventor, a visual artist, a director… a little bit of an alchemist, and so much more!
What else is on the menu for today? Well, we have Korean persecutors, zombies invading Paris, scantily-clad ladies – take your pick. Plus, a movie like Go Home (A casa loro) which tells the story of a right wing extremist whose only chance of survival, during a zombie attack, is to take shelter in a refugee centre.
Anything else? Well, today marks the start of the European Fantastic Shorts: panels on futurology, theatre performances at the Kline Berlin… In short (#punintended), our spaceship is gaining speed. Can you keep up with us?
TODAY'S MOVIES:
3PM – Teatro Miela
Trumbull Land
Everyone has seen a "Trumbull sequence" in one or the other masterpieces of the sci-fi cinema. His special effects have fascinated entire generations. Trumbull Landwill take us behind the scenes to see how this visionary filmmaker works.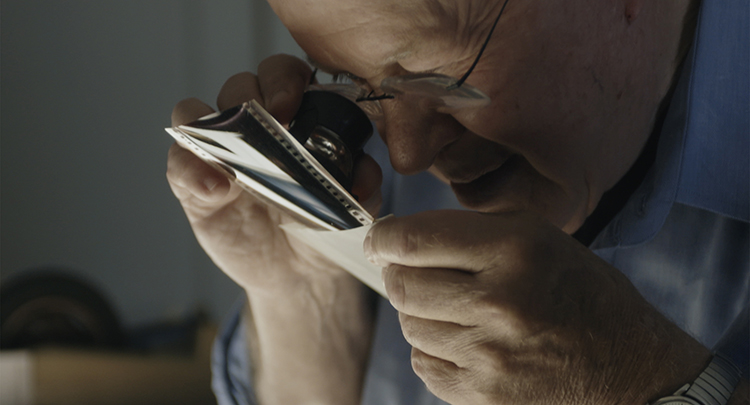 5PM – Teatro Miela
2002: Silent Running+ Masterclass Douglas Trumbull
The Earth has lost all its vegetation due to the neglect of humankind. Life can continue only within special spaceships-greenhouses where botanists and clumsy little robots are tasked with preserving the little flora that's left. A 70s ecological space-opera, directed by Douglas Trumbull, followed by a masterclass, will help you understand how the mind of one of the masters of special effect works. And you'll be led by the best man for the job: Trumbull himself!
5.15PM – Teatro Rossetti
The Witch: Part. 1 The Subversion [Manyeo]
Ja-yoon is an exemplary daughter and student. Then, out of nowhere, strange people start stalking her. That's when the psychological warfare starts – and all the action!
8PM – Teatro Rossetti
Peripheral
A blank page is every writer's nightmare. On the other hand, a sophisticated software that helps us write sounds like a dream come true. Or that's just what Bobbi Johnson, a young rising star of the literary word, thought before stumbling upon a conspiracy of global proportions…
8PM – Teatro Miela
Go Home, A casa loro
During a demonstration against the opening of a refugee camp in Rome, a zombie apocalypse breaks out.
As it turns out, that the only safe place left is the camp itself, and Enrico – a right-wing extremist who opposed the opening of the facility – has a choice to make: take shelter there by lying about his identity, or remain outside and risk being devoured by the living dead.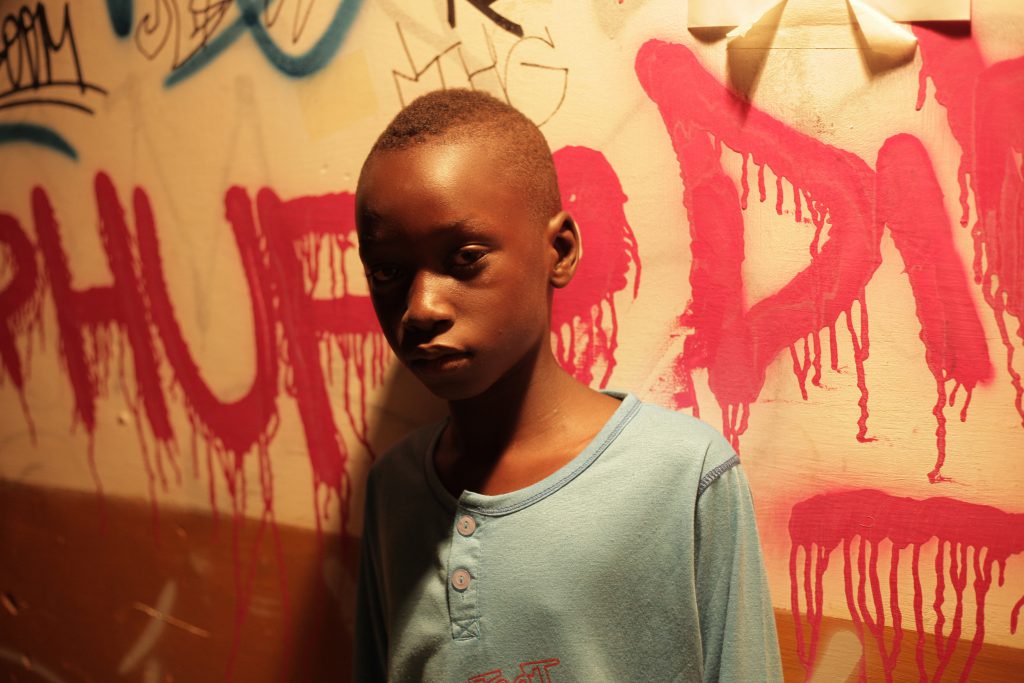 10.15PM  – Teatro Rossetti
The Night Eats the World [La nuit a dévoré le monde]
Everyone has woken up after a night of revelries with a hangover to end all hangovers. But that's nothing compared to what happens to Sam, who – upon waking – discovers that zombies have invaded the streets of Paris and he seems to be the only survivor.
10.30PM – Teatro Miela
Barbarella
It's the year 40.000. Barbarella has been instructed to find a young scientist named Durand Durand who is threatening the ancient universal peace. Jane Fonda, minimal dressing, cult. We rest our case.
EUROPEAN FANTASTIC SHORTS VOL.01
2PM – Teatro Rossetti
The Delivery
Steeve Calvo, France 2017, 23'
I Am the Doorway
Simon Pearce, UK 2018, 20'
Pulsar
Aurora Fearnley, UK 2018, 16'
Stigma
David Velduque, SpaIN 2018, 14'
Good Morning World
Alexander Weber, Austria 2018, 16'
The Restrictor
Jade Hærem Aknes, Norway 2017, 15'
Ipdentical
Marco Huertas, Spain 2018, 9'
Scenario
To Guys, Italy 2018, 15'
TS+FF EXTRA
10.30AM – Cafè Rossetti
2001: Space Odissey. The first 50 years
Have breakfast with HAL 9000. Lorenzo Codelli, Giuseppe Lippi e Fabio Pagan will take you on a journey at the border between science, science-fiction and literature.
11:30AM – Cafè Rossetti
La Zona. Alla ricerca della stanza dei desideri (The Zone. Looking for the Room of Desires)
Lorenzo Acquaviva, Giovanni Boni and Lorenzo Zuffi talk about La Zona, an immersive theatrical performance inspired by Tarkovskij's Stalker.You'll have the opportunity to see and experience the show several times during the Festival. Moderator: Massimiliano Spanu.
11AM – Teatro Miela
Destinazione Futuro! (Destination: Future!)
If you look at the end credits of 99% of American movies, you'll find the name of at least one former student of Big Rock School of Computer Graphic.
At the Institute of Magic Technologies, based in Roncade di Treviso, talents are raised on bread and pixels. When the students graduate and leave they are ready to take the world by storm.
High-school students and their professors are invited to join and meet the representatives of this fantastic school.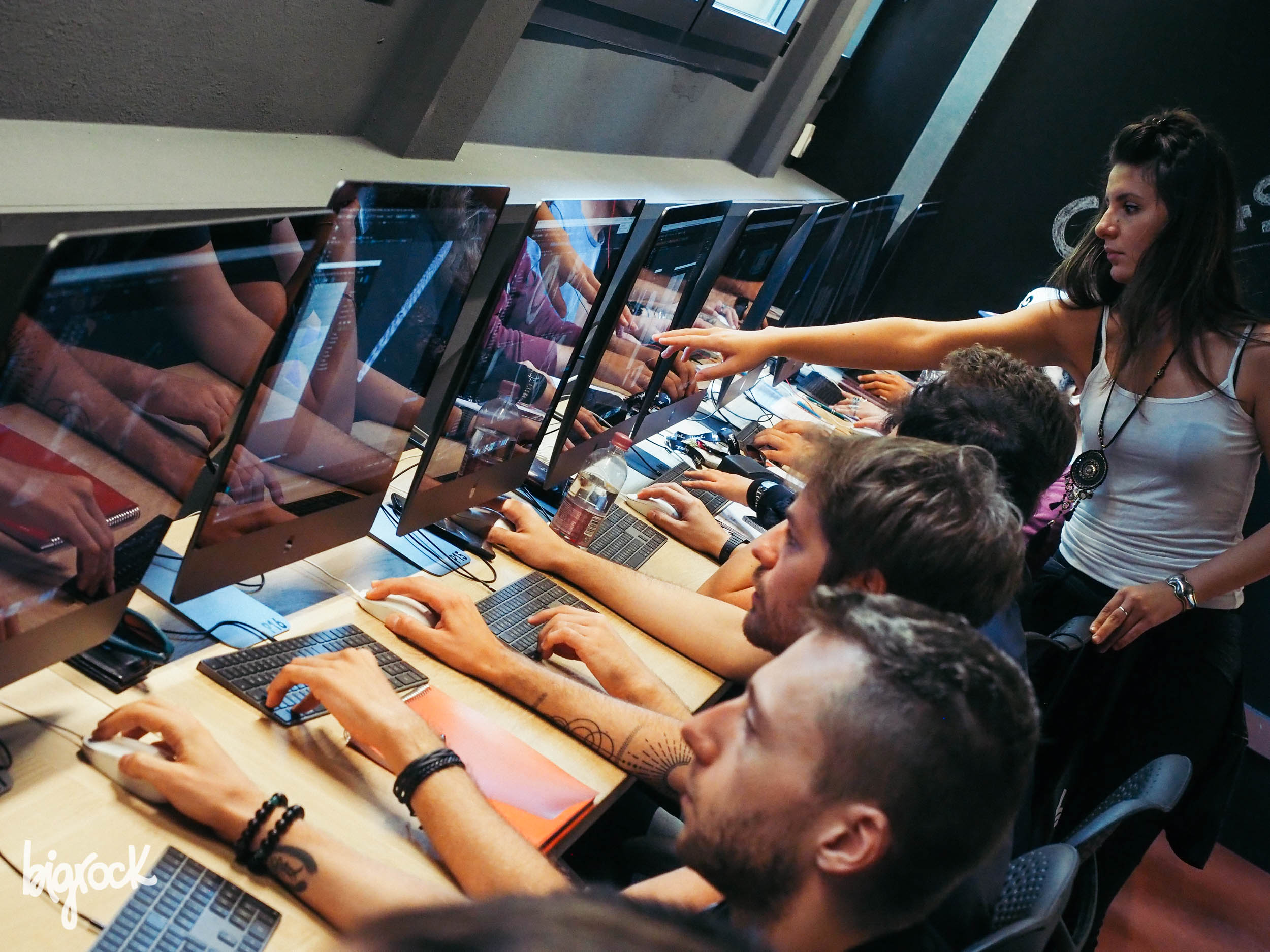 3PM – Mediateca La Cappella Underground
Workshop: Creature Creation
A two-day workshop with BigRock experts is open to all those who are passionate about special effect and computer graphics. Basic drawing skills (paper or digital) are required. The participants will learn how to create fantastical creatures, sublime or bizarre beings, and will unlock the secrets of Character Design.
Click here to join: Workshop: Creature Creation – iscrizioni
8PM – Kleine Berlin
La Zona (The Zone)
Freely inspired by Andrej Tarkovskij's Stalker, La Zona is a re-installment of an acclaimed theatrical performance presented at the Trieste Science+Fiction Festival in 2001. Today, it comes alive in the Kleine Berlin, the anti-aircraft shelters excavated by German and Italian troops during WWII.
A series of 'underground'(#punintended) re-runs will be shown throughout the duration of the Festival.