[A Nuvem Rosa] Iuli Gerbase, Brazil, 2021, 103′, col., DCP/HD  |  2021
Una misteriosa e letale nube rosa appare nel cielo, costringendo tutti a casa. Due giovani amanti occasionali, Giovana e Yago, dovranno cercare di reinventarsi come coppia mentre passano gli anni del lockdown. La regista brasiliana Iuli Gerbase ha scritto la sua opera d'esordio nel 2017, quando un lungo lockdown era argomento da fantascienza: cosa proveremo oggi sentendo la voce di Giovana dire "Non ne posso più"?
A mysterious and deadly pink cloud appears across the globe, forcing everyone to stay home. Strangers at the outset, Giovana and Yago try to invent themselves as a couple as years of shared lockdown pass. Brazilian filmmaker Iuli Gerbase wrote her debut feature in 2017 when being in a long lockdown was still restricted to fiction: how will you feel when you hear Giovana's voice saying, 'I can't stand this anymore'?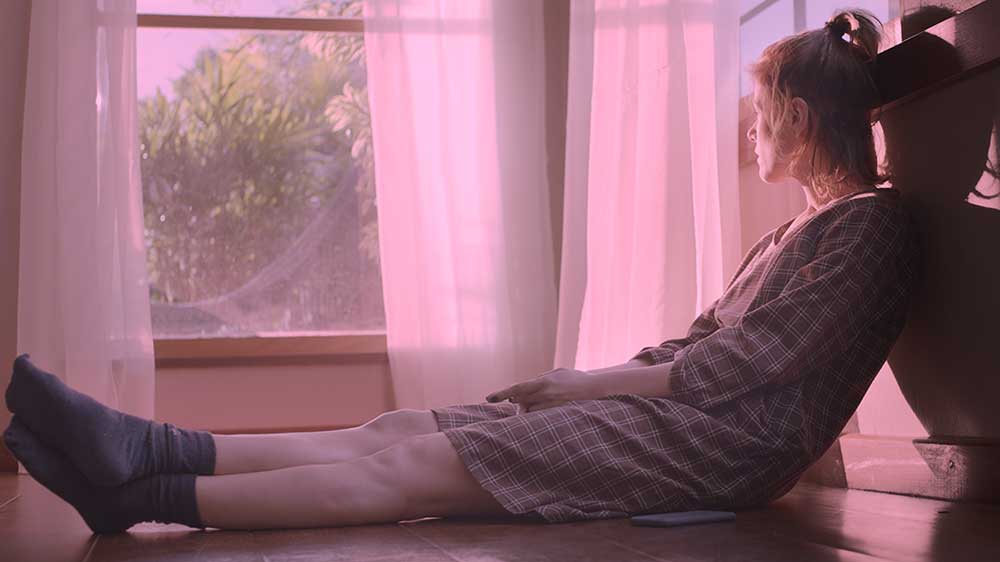 Sceneggiatura/Screenplay
Iuli Gerbase
Fotografia/Cinematography
Bruno Polidoro
Montaggio/Editing
Vicente Moreno
Suono/Sound
Kiko Ferraz, Chrístian Vaisz
Musica/Music
Caio Amon
Effetti speciali/Special Effects
DOT
Interpreti/Cast
Renata de Lélis, Eduardo Mendonça, Kaya Rodrigues, Helena Becker
Produttori/Producers
Patricia Barbieri
Produzione/Production
Prana Filmes
Distribuzione internazionale/International Distribution
MPM Premium