Wyatt Rockefeller, UK, South Africa, 2021, 103′  |  Neon 2021
In un'isolata proprietà alla frontiera marziana, una famiglia terrestre si aggrappa alla speranza di un futuro migliore. Ma quando sulle colline circostanti compaiono degli sconosciuti, la piccola Remmy intravede la realtà che i suoi genitori, Reza e Ilsa, le hanno faticosamente tenuto nascosta. Reza e Isla uccidono due degli assalitori e Reza insegue il terzo… ma non fa più ritorno. Arriva invece l'ultimo superstite, che offre loro la possibilità di andarsene. Ma Ilsa, per qualche ragione che Remmy non capisce, rifiuta. Inizia così una faticosa convivenza con lo sconosciuto, che presto s'insinua nella loro quotidianità.
On a remote homestead on the Martian frontier, a family from Earth clings to hope for a better life. But when strangers appear in the surrounding hills, nine-year-old Remmy catches a glimpse of the desperate reality her parents, Reza and Ilsa, have tried so hard to keep from her. Remmy's parents kill two of the attackers and Reza pursues the third into the hill… but he never returns. Instead, the surviving stranger appears. He gives them the option to leave, but Ilsa, for reasons unclear to Remmy, refuses. They thus begin an uneasy détente with the stranger, who quickly insinuates himself into the daily rhythms of the homestead.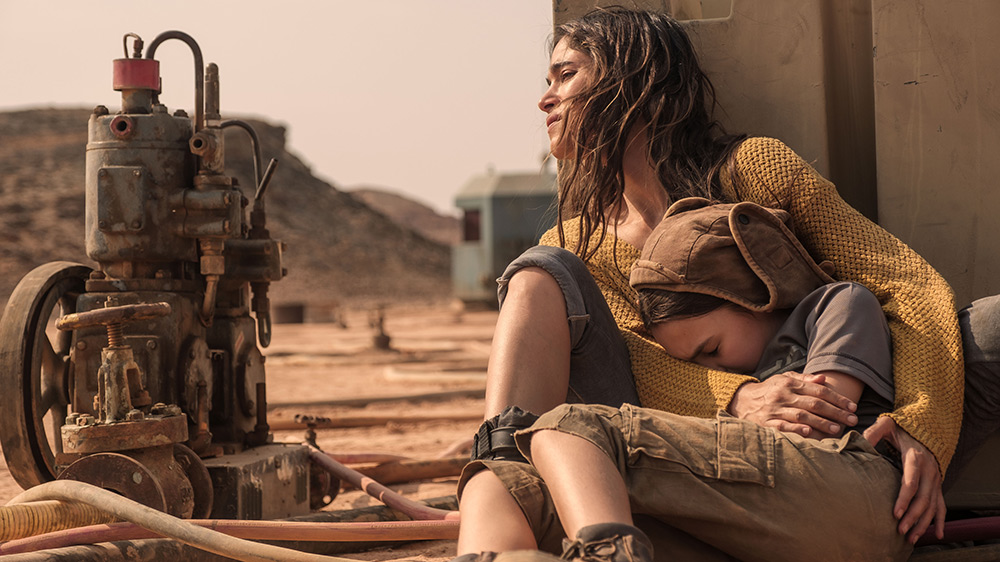 Sceneggiatura/Screenplay
Wyatt Rockefeller
Fotografia/Cinematography
Willie Nel
Montaggio/Editing
Johnny Daukes
Musica/Music
Nitin Sawhney
Supervisori agli effetti visivi/Visual Effects Supervisors
Sebastian Barker, Jean-Michel Boublil
Interpreti/Cast
Sofia Boutella, Ismael Cruz Córdova, Brooklynn Prince, Nell Tiger Free
Produttori/Producers
Julie Fabrizio, Joshua Horsfield, Johan Kruger
Produzione/Production
Jericho Motion Pictures, Intake Films, Brittle Star Pictures
Distribuzione internazionale/International Distribution
Film Constellation
Distribuzione italiana/Italian Distribution
Koch Media