Danis Goulet, Canada, New Zealand, 2021, 101'  |  Neon 2021
Anteprima italiana / Italian Premiere
Siamo nell'anno 2043. Nel Nord America uscito dalla guerra, l'occupazione militare controlla città private di ogni diritto. I bambini sono proprietà dello Stato. Niska è un'indigena Cree che farebbe di tutto pur di proteggere la figlia Waseese. Ma il corso degli eventi porta madre e figlia a separarsi, così che Niska si unisce a una banda di vigilantes per infiltrarsi nell'accademia statale in cui vengono addestrati i bambini e recuperare la figlia. Un dramma distopico al femminile che parla di resilienza, coraggio e amore.
The year is 2043. A military occupation controls disenfranchised cities in post-war North America. Children are property of the State. Niska is a Cree mother desperate to protect her daughter Waseese. But events force mother and daughter to separate, leading Niska to join an underground band of vigilantes to infiltrate a State children's academy and get her daughter back.
A female-driven dystopian drama about resilience, courage and love.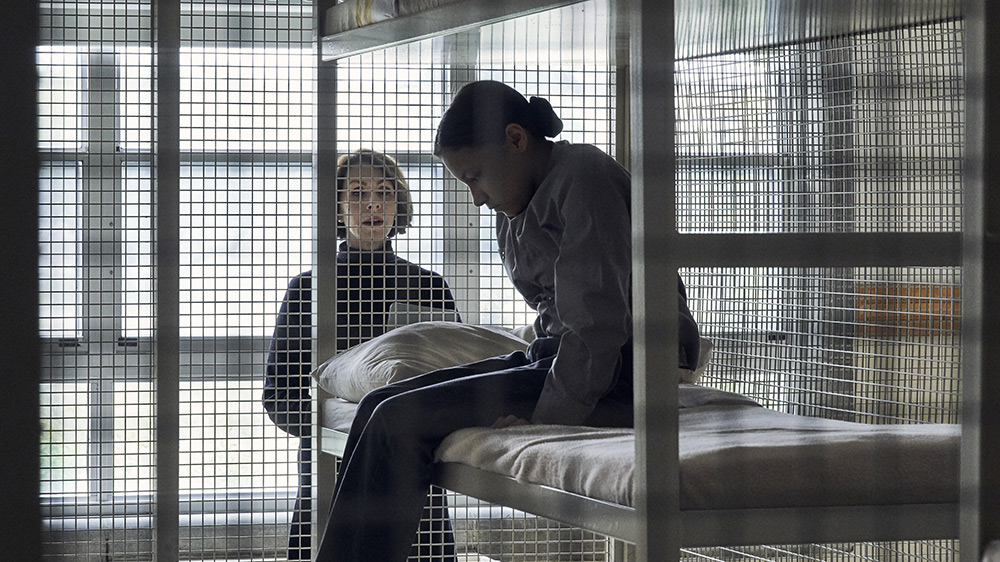 Sceneggiatura/Screenplay
Danis Goulet
Fotografia/Cinematography
Daniel Grant
Montaggio/Editing
Jorge Weisz
Suono/Sound
Lou Solokofsky, Graham Rogers, Stephen Marian
Musica/Music
Moniker
Interpreti/Cast
Elle-Máijá Tailfeathers, Brooklyn Letexier-Hart, Gail Maurice, Amanda Plummer
Produttori/Producers
Tara Woodbury, Paul Barkin, Ainsley Gardiner, Georgina Allison Conder
Produzione/Production
Uno Bravo, Alcina Pictures, Miss Conception Films
Distribuzione internazionale/International Distribution
XYZ Films