The Trieste Science+Fiction Festival also announces the first 5 titles of the official competition section Neon 2020: 5 national premieres ranging from science fiction to horror which will be screened both live and online.
SKYLIN3S by Liam O'Donnell (UK / Spain / Lithuania, 2020) – ITALIAN PREMIERE
Third chapter of the sci-fi saga which started with Skyline (2010) by the Strause brothers,  followed by Beyond Skyline (2017), directed by Liam O'Donnell. The new episode will be screened in Italy for the first time in competition in collaboration with  Blue Swan Entertainment and will once again see  O'Donnell behind the camera. Captain  Rose Corley (Lindsey Morgan), a human with extraterrestrial powers, is the only hope to fight alien invaders, but she needs repeated blood transfusions to stop her speedy ageing process. A long-time fighter against invaders, Rose is now on the run, but she will be tracked in her hiding location by the military and drafted again. Alien-hybrids – now the majority of the Earth population – are about to fall under alien domination. Rose, on an undercover mission on the alien mothership, only has 72 hours to save mankind.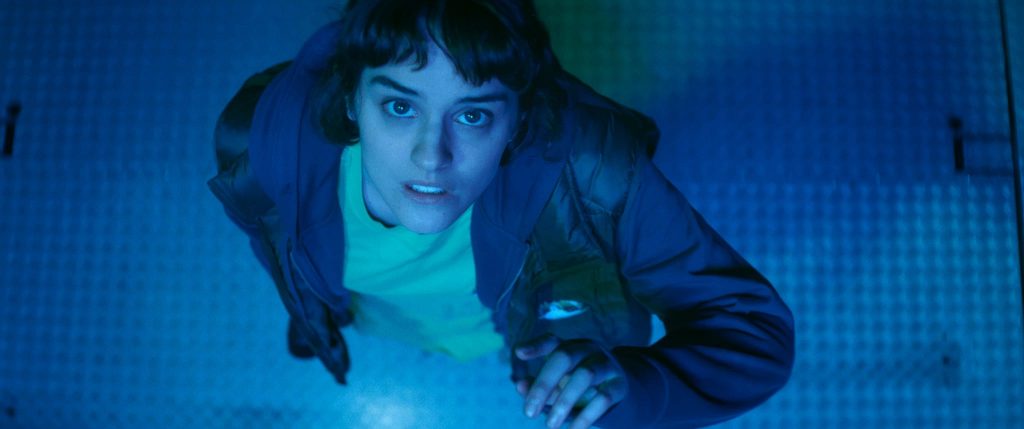 JUMBO by Zoé Wittock (France / Luxembourg / Belgium, 2020) –  ITALIAN PREMIERE
Written and directed by  Zoé Wittock, here at her debut as a director, the movie is an Italian premiere, after the Sundance and Generation 14plus Berlinale screenings. Jeanne (Noémie Merlant, protagonist of Portrait de la jeune fille en feu/Portrait of a Lady on Fire), a young, introverted woman working as a night guard in an amusement park and still living with her mother, the exuberant  Margarette. Ther does not seem to be room for a man in her life, but she starts to develop weird romantic feelings for Jumbo, one of the park's carousels… A metaphor, the irresistible, kaleidoscopic tale of a sweet, surreal, obsession.
LAPSIS by Noah Hutton (USA, 2020) –  ITALIAN PREMIERE
Noah Hutton directs a brilliant political satire about the gig economy, taking place in a too recognizable near future. In a parallel present, delivery man Ray Tincelli is struggling to support himself and his ailing younger brother. After a series of two-bit hustles and unsuccessful swindles, Ray takes a job in a strange new realm of the gig economy: trekking deep into the forest, pulling cable over miles of terrain to connect large, metal cubes that link together the new quantum trading market. As he gets pulled deeper into the zone, he encounters growing hostility and the threat of robot cablers, and must choose to either help his fellow workers or to get rich and get out.
Noah Hutton has directed, edited and written the award-winning documentaries Deep Time (SXSW 2015) and Crude Independence (SXSW2009) and is currently post-producing a documentary he's been working on for ten years about the research on computer simulation of the human brain.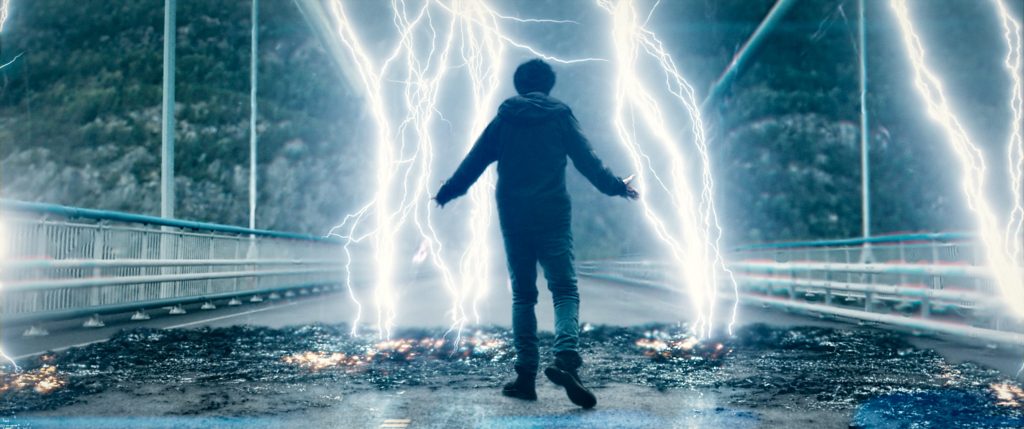 MORTAL by André Øvredal (Norway, 2020) – ITALIAN PREMIERE
André Øvredal – director of Troll Hunter, Autopsy and Scary stories to tell in the dark (produced by Guillermo del Toro) – presents Mortal, a superheroes tale subverting the rules of the genre, the European challenge to  Marvel e DC productions. Mortal is the fantasy adventure about a young man, Eric, discovering he has God-like powers based on ancient Norwegian mythology.
While hiding in the wilderness of western Norway, Eric accidentally kills a teenager in an inexplicable way and is subsequently arrested. On the run, Eric finally discovers who, or what, he really is.
POST MORTEM by Péter Bergendy (Hungary, 2020) – ITALIAN PREMIERE
An evocative ghost story set in Hungary, devastated by the First World War and the Spanish Flu: behind the camera, Hungarian director Péter Bergendy, presenting the Italian premiere in Trieste. Tomás, a young man who works doing post-mortem photography, ends up in a small Hungarian village in the icy winter of 1918, after meeting young orphan Anna. The strange nocturnal sounds, the mysterious deaths and the somber figures that appear in his photographs all urge him to leave as soon as possible. After the initial uncertainty, Tomás decides to investigate the ghosts' intentions and find a way to get rid of them, with the help of little Anna.