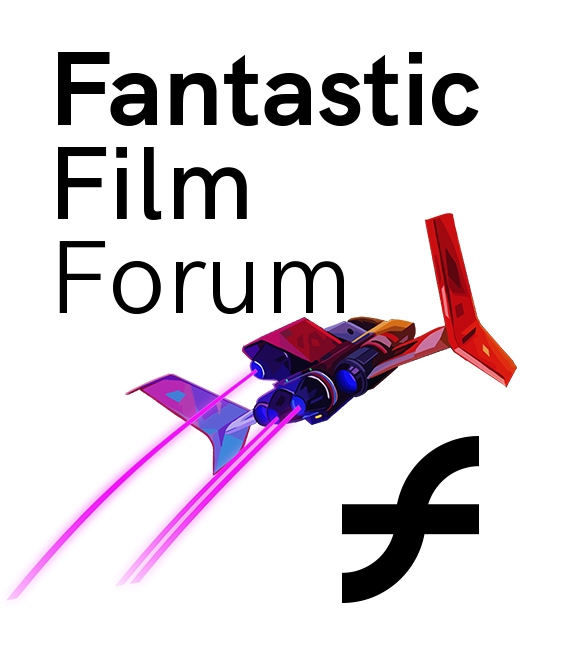 Trieste, October 27 – November 3, 2021
The Fantastic Film Forum is the section of the Trieste Science+Fiction Festival dedicated to cinema professionals.
The 2021 edition will be completely online. The program has been prolonged to eight days, and will cover the whole festival, with a calendar filled with specialistic meetings, networking events and workshops. A structured and coherent program, studied to explore the opportunities and the tools to develop, fund and sell a project. Among the flagship events: the high level vocational training workshops, that this year have been raised to three; the Co-production Day, dedicated to the opportunities and modes of international co-production; and the second edition of the Science Doc Day, a whole day dedicated to the scientific documentary.
As in the past years, the 2021 edition of the Fantastic Film Forum will focus on the development and distribution of films, with a particular attention to the internationalisation of the project.
All events will take place online and in English.
Info
forum[a]scienceplusfiction.org
PROGRAMME
Wednesday 27th October
+ Thursday 28th October 2021
Workshop
THE MARKETING & DISTRIBUTION OF GENRE FILMS
A practical guide to the strategies to promote and sell at the best conditions a genre project on the international market. The workshop will be completed by a session of individual consultings to optimise the selling strategies of your projects (only 5 places available).
Tutor: Michaelangelo Masangkay – General Manager, Raven Banner Entertainment (Canada).
Registration required. Individual consultings: max 5 participants.
Thursday 28th October 2021
Workshop
HOW TO CREATE A FILM LOOKBOOK
Through a series of examples, we will see how to prepare an artistic and financing lookbook for a film; which aspects need to be underlined and which information must be described.
Tutor: Dario Vecchiato – Head of Acquisitions, Gapbusters (Belgio).
Registration with limited number; max 12 participants.
Friday 29th October 2021
Meetings + workshop
CO-PRODUCTION DAY
A day of meetings and workshops dedicated to international co-production: what opportunities there are and how to make the best of them. In the afternoon, a workshop with Pauline Mazenod (Windrose) and Michel Pradier (Roquette Science Productions) that will offer practical tools for an effective approach to co-production.
Saturday 30th October
MEETING AND CASE STUDIES
A series of meetings and case studies to see in concrete terms the opportunities and the tools offered by Cinema 2.0, and how other producers and countries are already using them.
Monday 1st November 2021
EUROPEAN CROSSROADS
Conferences + masterclass + 1:1 meetings
An agenda of conferences and panels, boosted by a session of one-to-one virtual meetings with a selected pool of decision-makers
Tuesday 2nd November 2021
SCIENCE DOC DAY
Meetings + round tables + 1:1 meetings
A day of networking meetings and events completely dedicated to scientific documentary, organised in collaboration with EURASF – European Academy of Science Film.
Wednesday 3rd November 2021
1:1 MEETINGS
Final day of 1:1 virtual meetings with decision-makers of the sector. On digital platform.
in partnership con




How can I attend the Fantastic Film Forum?
All the events of the Fantastic Film Forum 2021 will take place online.
Access is exclusively reserved to the owners of the Sci-Fi Pro accreditation, available in two options:
---
INDUSTRY SCI-FI PRO PLUS
ACCREDITATION
---
It gives access to conferences, meetings, to the Science Doc Day, to the Co-Production Day and to the 1:1 meetings. Registration required on Eventival.
Price: € 40,00, for partners € 20,00*. For EURASF and DAE members: free accreditation.
---
WORKSHOPS
---
Registration required on the Eventival (credit card and PayPal).
Price of the workshop Marketing and distribution of genre film (27 October): € 40,00 (for partners: € 20,00*)
Workshop The Marketing & Distribution of Genre Films (October 27th)
Fee: € 40,00, partners € 20,00
Workshop The Marketing & Distribution of Genre Films + individual
consulting (October 27th-28th)
Fee: € 80,00, partners € 40,00
Workshop How to Create a Film Lookbook (October 28th)
Fee: € 40,00, partners € 20,00
Workshop International co-production demystified (October 29th)
Free access. Registration required.
Registration to the workshop includes Accreditation Industry SCI-FI
PRO plus with access to all the events of the Fantastic Film Forum
* List of partners: professionals and companies of Friuli-Venezia Giulia; AGICI members (Associazione Generali Industrie Cine-Audiovisive Indipendenti); EURASF members; DAE – Documentary Association of Europe members.