Ido Mizrahy
Israel, Canada 2023, 87'
Nella prossima decade, l'obiettivo della NASA è mandare degli astronauti su Marte. Per tutti i tre anni di assenza, gli astronauti non potranno comunicare con la Terra a causa dell'immensa distanza. L'impatto psicologico della separazione e dell'isolamento è impossibile da prevedere e può mettere a repentaglio la missione stessa. Per mitigare questa minaccia, viene chiamato il Dottor Al Holland, psicologo della Nasa, il cui compito è mantenere stabile l'equilibrio mentale degli astronauti nello spazio. The Longest Goodbye segue il lavoro di Holland, delle reclute Kayla Barron e Matthias Maurer, e dell'ex astronauta Cady Coleman.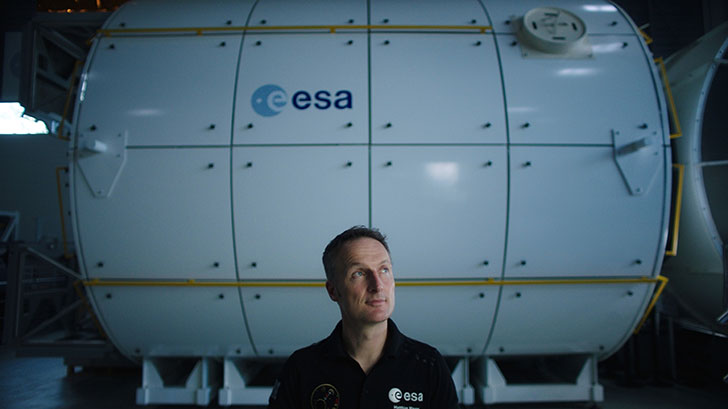 In the next decade, NASA intends to send astronauts to Mars. Throughout their three-year absence, crew members won't be able to communicate with Earth in real time due to the immense distance. The psychological impact of this level of disconnectedness and isolation is impossible to predict and endangers the mission itself. Directed to mitigate this threat is Dr. Al Holland, a NASA psychologist whose job is to keep astronauts mentally stable in space. The Longest Goodbye follows Holland, rookie astronauts Kayla Barron and Matthias Maurer, and former astronaut Cady Coleman.
Sceneggiatura_Screenplay
Ido Mizrahy,
Nir Sa'ar
Fotografia_Cinematography
Boaz Freund
Montaggio_Editing
Anouk Deschênes
Suono_Sound
Martin Pinsonnault
Musica_Music
Ramachandra Borcar
Produttori_Producers
Ido Mizrahy, Nir Sa'ar,
Paul Cadieux
Produzione_Production
Astro Productions,
Filmoption production
Distribuzione internazionale
_International Distribution
Autlook Filmsales