And we go out with a bang! We start the day off right with a bunch of space gypsies, and then we end up in a toxic forest before hitting the road in search of contemporary physics. Just when we thought we could take a breather – bam: Nazis, bloodshed and butchering of the assorted variety.
TS+FF is still alive!
TODAY'S MOVIES:
11AM – Teatro Miela
TO THE STARS
2PM – Teatro Miela
FANTASTIC SHORTS
3PM – Teatro Rossetti
Lajko, Gypsy in Space [Lajkó – Cigány az űrben]
Everybody knows that the first living creature sent off to space was the canine pioneer Laika. Well, not quite. The first living being in space was actually a Hungarian crop-sprayer (aptly) named Lajkó. A space gipsy at the heart of a hilarious, bizarre, and irresistible Hungarian dark comedy.
5.15PM – Teatro Rossetti
Prospect
On a remote moon, a teenage girl and her father are searching for some elusive precious stones, but they are not the only ones roaming the moon's toxic forest in this Canadian sci-fi western that lands, freshly baked, from SXSW's line-up.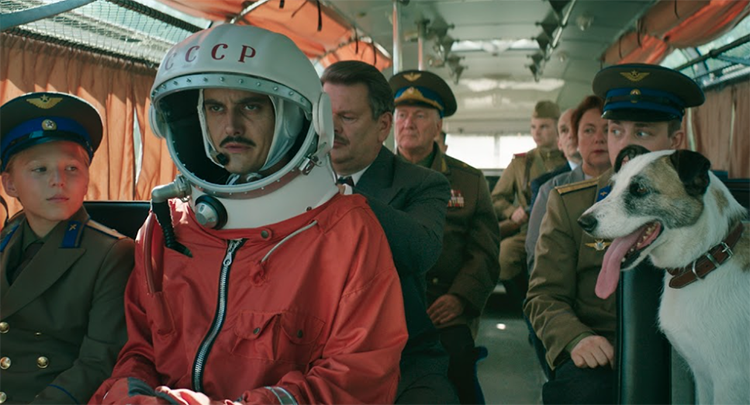 5.30PM – Teatro Miela
Conversazioni atomiche [Atomic Conversations]
A comedy, a road movie and a documentary: mostly, this film is a declaration of love to Italian science, and to all those who have chosen to dedicate their lives to asking questions.
8PM – Teatro Rossetti
Overlord + Awards Ceremony
Only a few hours away from the invasion of Normandy, the countdown to the D-Day has already started. A group of American paratroopers drops into Nazi-occupied France on a mission that is crucial for the success of the historical operation. Strangely enough, however, Nazis are not their main problem: the Americans uncover a secret Nazi lab where terrifying and bizarre experiments are carried out, and where paranormal forces are at work. From the genius mind of J.J. Abrams, the closing movie gives you everything you've ever wanted, but never dared to ask: G.I.s, Nazis, undiluted horror, living dead, blood, maimed faces, uniforms, blazing rifles, bullets, and pieces of guts scattered everywhere. Pure joy!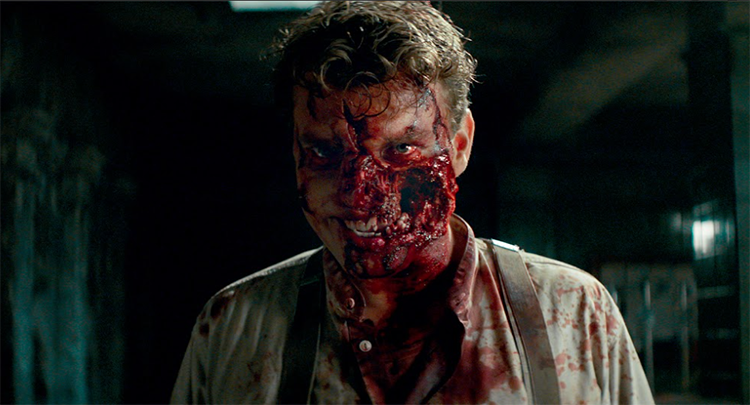 TO THE STARS
11AM – Teatro Miela
Corky
Ty Primosch, USA 2017, 6'
Blue Moon
Andrea Moneta, Italy 2018, 11'
Nova
Wenhwa Ts'ao, USA 2017, 13'
Two Balloons
Mark Smith, USA 2017, 9'
Cyberhive
Ruth Marsh, Canada 2018, 9'
Daisy Belle
William Wall, USA 2018, 11'
FANTASTIC SHORTS
2PM – Teatro Miela
Andromeda
Emily Limyun Dean, USA 2018, 15'
The Crossing
Jaak Erasmus, South Africa 2018, 22'
Paleonaut
Eric McEver, Cina, Japan, Singapore, USA 2017, 16'
Revenu
Eric Piccoli, Canada 2018, 6'
Tick
Ashlea Wessel, Canada 2018, 13'
The Update
Mor Hanay, Israel 2017, 24'
Niggun
Yoni Salmon, Israel 2017, 12'
The Morphable Man
Jonathan Ostos Yaber, Mexico 2018, 5'
Let Them Die Like Lovers
Jesse Atlas, USA 2017, 16'
Ad Infinitum
Murat Çetinkaya, Turkey 2018, 13'
CC
Kailey Spear, Sam Spear, Canada 2018, 14'
Breaker
Philippe McKiem, Japan 2017, 11'
Mr Memento
Chris Heck, USA 2018, 12'
Hello, Rain
C.J. "Fiery" Obasi, Nigeria 2018, 30'
TS+FF EXTRA
20AM – Café Rossetti
Cambiamenti climatici, cloni e mammut [Climate Changes, Clones and Mammoths]
Genesis 2.0, screened al TS+FF on Nov. 3rd, tells the story of a group of scientist who, after uncovering an exceptionally well-preserved mammoth carcass buried in the frozen soil of New Siberia, try to clone the prehistorical creature, and bring it back to life. That's not fiction – it's science.
Barbara Stenni from the Department of Environmental Science of Università Cà Foscari (Venice) dialogues with Sergio Sicheze to try and answer the big (and sometimes worrying) questions this documentary raises. Organized by ARPA FVG LaREA.
11AM – Café Rossetti
Un clima da catastrofe. La comunicazione del rischio ai tempi del riscaldamento globale
[A Catastrophic Climate. Communicating Risks in the Time of Global Warming]
Giancarlo Sturloni from NatCom – Communicating nature, science & environment will discuss the ways we talk, or should talk, about risks in the time when global warming is a 'hot topic'.
12:00AM – Café Rossetti
Nuove rotte interplanetarie. Percorsi fantascientifici italiani [New Interplanetary Routes. Italian Sci-Fi Itineraries]
The authors of the shots from Spazio Italia will answer all your questions about their work and give you some titbits from the behind-the-scenes shenanigans in this unmissable meet-and-greet.
3.30PM – Teatro Miela
Frankenstein, che meraviglia! Tra letture e visioni [Frankenstein, how wonderful! Between Readings and Visions]
The young participants will discover one of the most intriguing monsters of literature and cinema, who was able to scare us, but also make us think and feel.
Conceived together with the Sistema Bibliotecario Giuliano, the event is perfect for kids aged 10-13.