Billy Miossi, USA 2022, 83'  |  Mondofuturo 2022
Anteprima Italiana_Italian Premiere
Oggi sono lontani dalle luci dei riflettori. I titoloni ora sono tutti per i grandi nomi con altrettanto grandi conti in banca. Ma stanno a loro agio nella quiete, gli si addice. Eppure, questo strano team di brillanti ingegneri, con le loro sonde Voyager, stanno andando oltre il concetto di scoperta, viaggiando tra le stelle spinte solo da una flebile luce solare. Mentre il mondo è passato a navicelle più sofisticate e leader appariscenti, il viaggio celestiale delle obsolete sonde trascende i confini terrestri. Un emozionante omaggio alla squadra dietro la missione che si è spinta più lontano nella storia dell'umanità.
They watch the bright lights from a distance today. The headlines now go to big names with bigger bank accounts. But, they are comfortable in the quiet, it suits them. Yet this quirky team of brilliant engineers – like the Voyager spacecraft they pilot – are pushing the notion of true discovery, traveling among stars propelled only by dwindling sunlight. While the world has moved on to fancier ships and splashier front men, the celestial journey of the aging spacecraft transcends earthly boundaries. A touching tribute to the team behind the mission which has traveled the furthest in human history.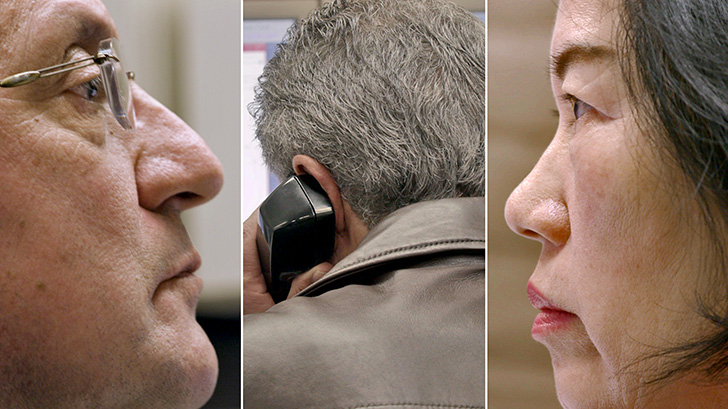 Fotografia_Cinematography
Willie Leatherwood, Peter Mignin
Montaggio_Editing
Matt Reynolds
Suono_Sound
Julian Angel
Musica_Music
Frank Lawlor
Effetti Speciali_Special Effects
Quest Rogers, Ollie Mamaril, Joel Mullenbach, Caylin Younger
Produttori_Producers
Alissa Shapiro, Billy Miossi, Matt Reynolds
Produzione_Production
Weigel Production Corp.