[Inferno rosso Joe D'Amato on the Road of Excess]
Manlio Gomarasca, Massimiliano Zanin
Italy, 2021, 70', col. + b/w
–
2021 | Spazio Italia
Chi era Aristide Massaccesi, in arte Joe D'Amato? In America un genio dell'horror, in Francia un maestro dell'erotismo, in Italia il re del porno. Un uomo dai mille pseudonimi capace di realizzare oltre duecento film ricoprendo contemporaneamente i ruoli di produttore, regista, autore, direttore della fotografia e persino operatore di macchina. Un artigiano del cinema, come amava definirsi lui, capace di spaziare tra tutti i generi cinematografici. E questo film ne racconta la vita coraggiosa, folle, spericolata, dedicata a una sola, unica, incontenibile e catastrofica ossessione: il set cinematografico.
Who was Aristide Massaccesi, aka Joe D'Amato? A genius of horror in the USA, a master of eroticism in France, the king of porn in Italy. A man with a thousand pseudonyms and many facets, capable of making over 200 films while simultaneously holding the roles of producer, director, author, director of photography and even camera operator. An artisan of cinema, as he liked to define himself, capable of ranging between all film genres. And this film tells the story of his courageous, crazy, reckless life, dedicated to a single, unique, uncontainable and catastrophic obsession: the film set.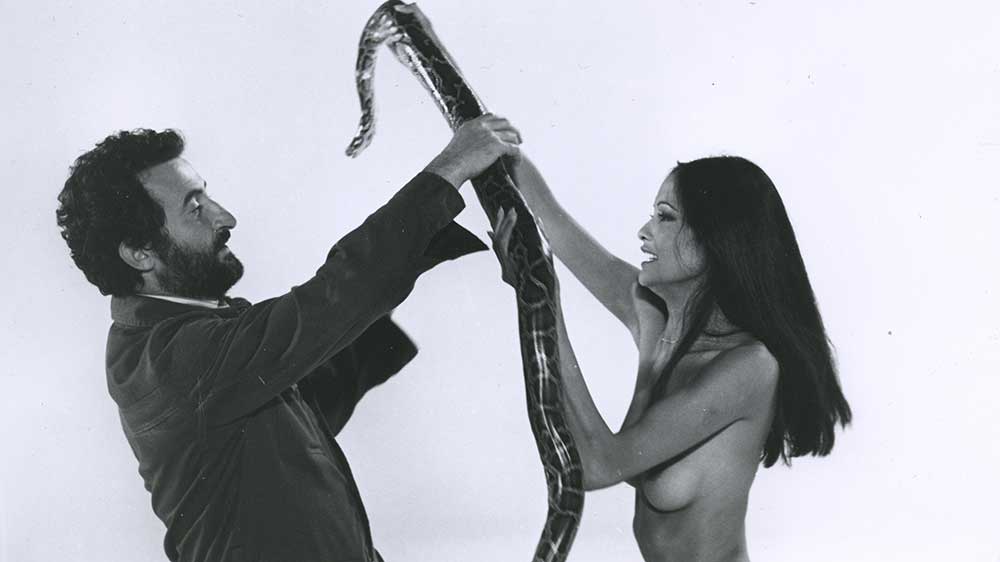 Sceneggiatura/Screenplay
Manlio Gomarasca, Massimiliano Zanin
Fotografia/Cinematography
Carlo Rinaldi, Gemma Doll Grossman
Montaggio/Editing
Alessandro Calevro
Suono/Sound
Gianluca Costamagna
Musica/Music
Beat Records
Produttori/Producers
Federico Lami, Massimiliano Zanin
Produzione/Production
Wave Cinema, Fairway Film, Trullove
Distribuzione internazionale/International Distribution
Le Pacte