Khalifa Al-Thani, Qatar 2022, 13' | Shorts 2022
In un astruso futuro distopico, un uomo vuole ricongiungersi con la sua famiglia. Ma superare le complesse procedure per farlo diventa un viaggio quasi impossibile.
In an abstrusely dystopian future, a man wants to go back to his family. But bypassing the latest system becomes a near impossible journey.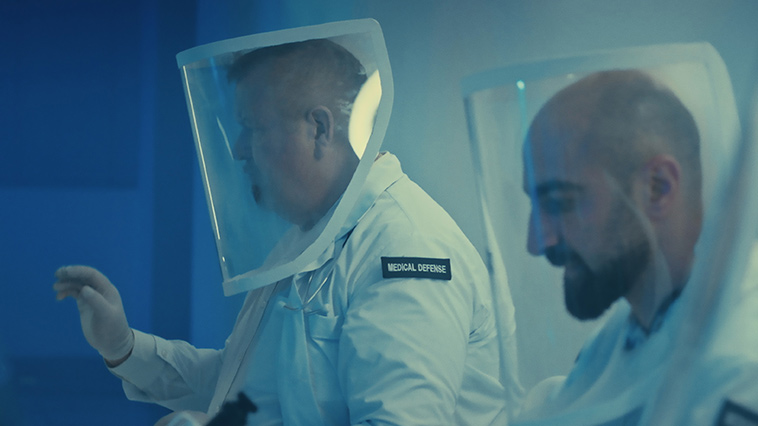 Sceneggiatura_Screenplay
Khalifa Al-Thani
Fotografia_Cinematography
Yasser Mustafa
Montaggio_Editing
Daniel Marques
Musica_Music
Athar Saeed
Effetti Visivi_Visual Effects
Maryam M. Al-Sahli
Interpreti_Cast
Faisal Selo, Sara Saranek, Lama AlMohtasib, Mahmoud Mohammed Almohtasib
Produttori_Producers
Fatma Al Ghanim, Poppy Clinton, Vibah Gautam
Produzione_Production
The Edge Picture Company
Distribuzione_Distribution
Doha Film Institute