Abel Ferrara
Germany, UK, USA, 2021, 86'
_
2021 | Neon
All'indomani di un assedio apocalittico, Zeros and Ones segue un militare americano, J. Jericho, mentre si inoltra in un torbido mondo sottoposto al confinamento, fatto di paura, paranoia e, forse, speranza, all'ombra del Vaticano. Una guerra fra storia e futuro che andrà avanti fino al sorgere dell'alba.
In the aftermath of an apocalyptic siege, Zeros and Ones follows the American military operative J. Jericho as he navigates a locked-down, murky world of fear, paranoia and eventual hope in the shadow of the Vatican. A war between history and the future plays out until dawn breaks.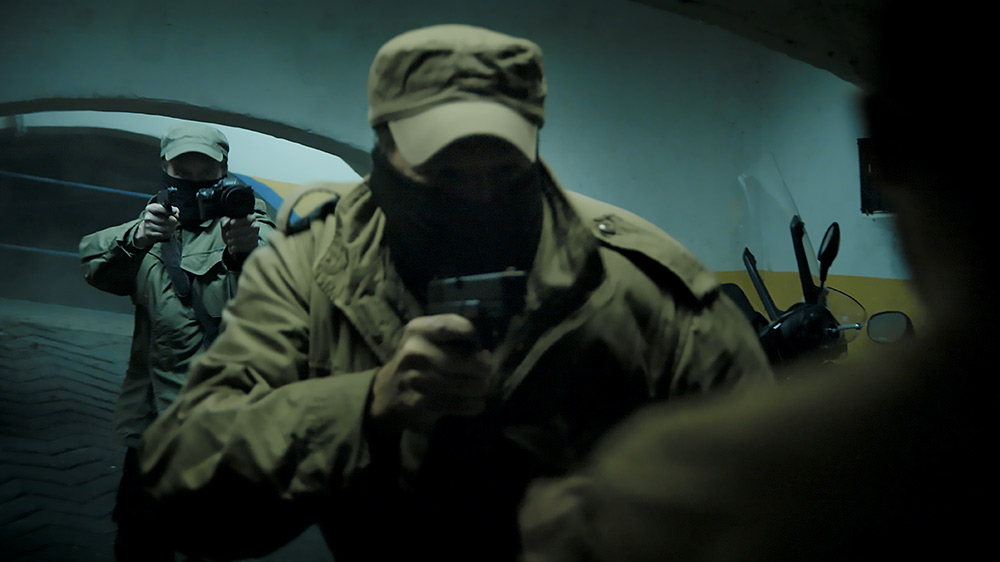 Sceneggiatura/Screenplay
Abel Ferrara
Fotografia/Cinematography
Sean Price Williams
Montaggio/Editing
Leonardo Daniel Bianchi
Musica/Music
Joe Delia
Interpreti/Cast
Ethan Hawke, Cristina Chiriac, Phil Neilson, Valerio Mastandrea
Produttori/Producers
Diana Phillips, Philipp Kreuzer
Produzione/Production
Maze Pictures, Almost Never Films
Distribuzione internazionale/International Distribution
Blue Box International
Distribuzione italiana/Italian Distribution
Leone Film Group