Agata Alexander
USA, Poland, 2021, 85', col.
–
2021 | Neon
In un futuro non troppo distante, un astronauta alla deriva fa da sfondo a una serie di personaggi alla ricerca del senso della vita sotto lo stesso cielo. David è nello spazio durante un controllo di routine di una stazione meteorologica. Qualcosa va storto e l'uomo si ritrova separato dalla navicella, alla deriva nello spazio senza che nessuno possa recuperarlo. Intanto, sulla Terra, i robot sono divenuti accessori comuni. Con la tecnologia che si evolve sempre più velocemente, i vecchi modelli vengono abbandonati e spesso finiscono in centri di adozione, come fossero animali domestici non più voluti.
In a not too distant future, a drifting spaceman sets the backdrop for a world of characters looking for meaning under the same sky.
David is in space during a routine weather meter check. Things go wrong and David gets disconnected from his ship, hurling through space without anyone to catch him. Back on Earth, robots are a common accessory. With technology moving forward fast, old robots get abandoned and often end up in adoption shelters, just like pets.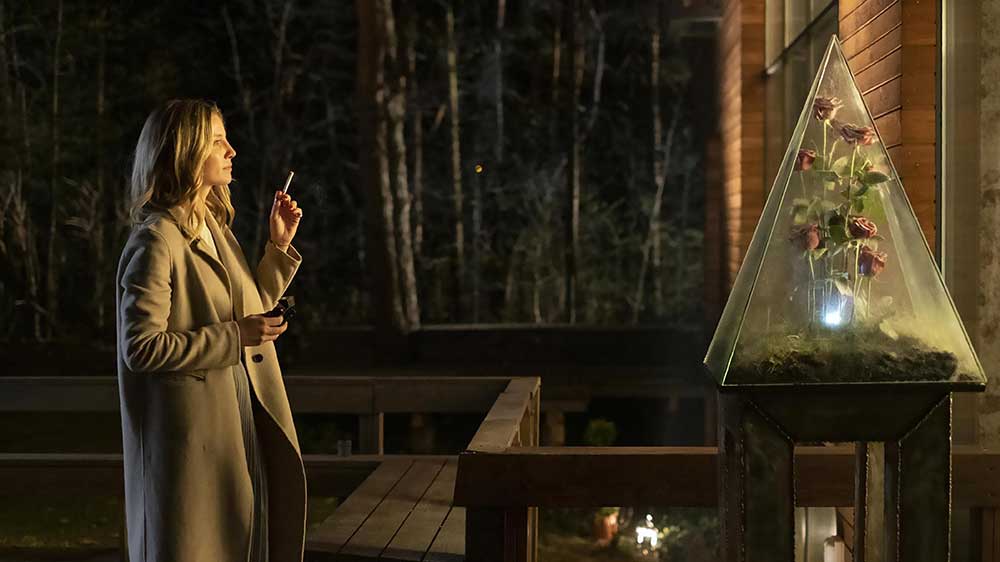 Sceneggiatura/Screenplay
Agata Alexander, Jason Kaye, Rob Michaelson
Fotografia/Cinematography
Jakub Kijowski
Montaggio/Editing
Nikodem Chabior, Cam McLauchlin
Musica/Music
Gregory Tripi
Interpreti/Cast
Annabelle Wallis, Alex Pettyfer, Alice Eve, Patrick Schwarzenegger, Rupert Everett
Produttori/Producers
Cybill Lui Eppich, Stanislaw Dziedzic
Produzione/Production
Anova Pictures, Film Produkcja
Distribuzione internazionale/International Distribution
The Exchange
Distribuzione italiana/Italian Distribution
Blue Swan Entertainment