[Der Unchuldige]
Simon Jaquemet
Switzerland, Germany, 2018, 114', col., DCP
–
2021 | Swiss Fantastic Films
Ruth lavora come ricercatrice in un laboratorio di neuroscienze ed è madre di due figlie in una famiglia cattolica estremamente tradizionalista e conservatrice. Quando l'ex fidanzato, scomparso da più di vent'anni, ricompare dal nulla una volta uscito di prigione, Ruth dovrà improvvisamente affrontare il suo passato, mettendo in discussione i suoi sentimenti, la sua vita e la sua fede.
Ruth works in a neuroscience research lab, as much as she's part of an extreme traditionalist and conservative Christian family. She suddenly finds herself facing her own past when her former lover reemerges after disappearing twenty years in jail, putting into question her feelings, her life and soon her faith.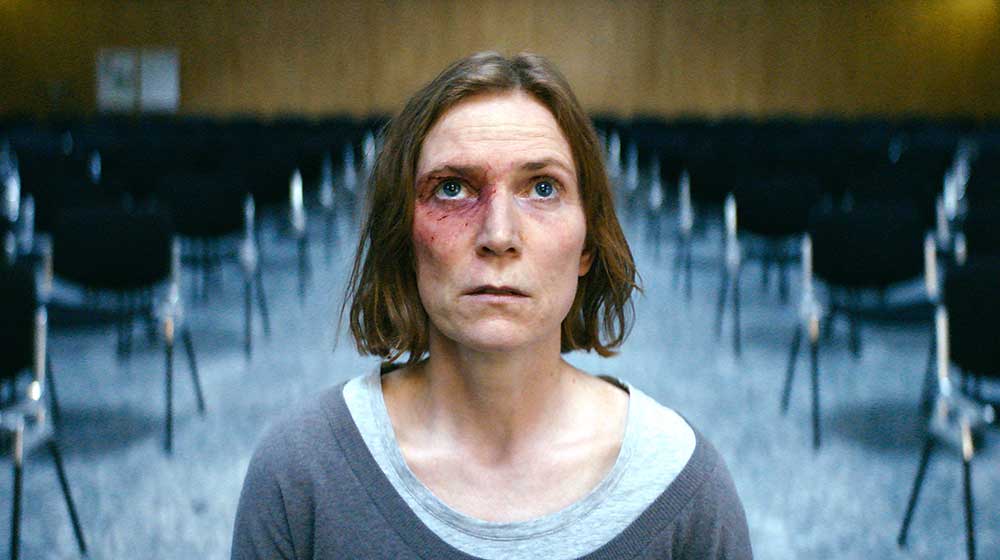 Sceneggiatura/Screenplay
Simon Jaquemet
Fotografia/Cinematography
Gabriel Sandru
Montaggio/Editing
Christof Schertenleib
Suono/Sound
Roland Widmer
Effetti speciali/Special Effects
Eugen Danziger
Interpreti/Cast
Judith Hofmann, Thomas Schüpbach, Christian Kaiser, Naomi Scheiber
Produttori/Producers
Tolga Dilsiz, Aurelius Eisenreich
Produzione/Production
8horses
Distribuzione internazionale/International Distribution
Kinology