Kentucker Audley, Albert Birney
USA, 2021, 90′, col., DCP/HD
–
2021
In un mondo in cui il governo registra e tassa i sogni, un modesto esattore viene trascinato in un viaggio cosmico attraverso la vita e i sogni di un'anziana eccentrica. Arriva dal Sundance questa giocosa e surreale commedia fantasy, ambientata in un mondo non così diverso dal nostro: una distopia digitale piena di glitch dove ogni esperienza umana è monetizzata e perfino il nostro inconscio è stato colonizzato dalla pubblicità.
In a world where the government records and taxes dreams, an unassuming dream auditor gets swept up in a cosmic journey through the life and dreams of an older eccentric. From Sundance Film Festival comes this playfully surreal romantic fantasy, which envisions a world not so different from our own: a glitchy digital dystopia where every human experience is monetized— where even our unconscious minds have been colonized by advertising.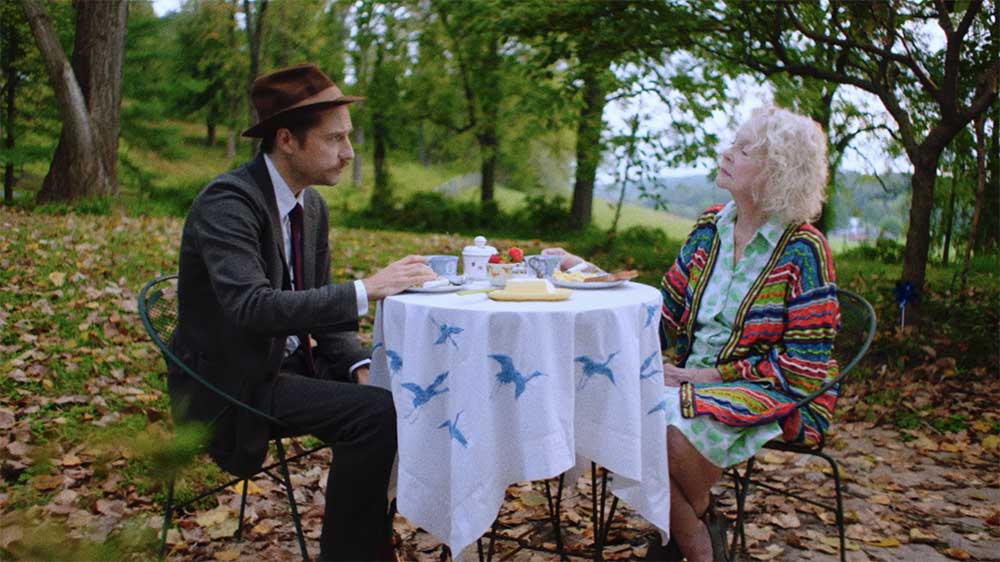 Sceneggiatura/Screenplay
Albert Birney, Kentucker Audley
Fotografia/Cinematography
Tyler Davis
Montaggio/Editing
Albert Birney, Kentucker Audley
Musica/Music
Dan Deacon
Effetti speciali/Special Effects
Hank Atterbury
Interpreti/Cast
Kentucker Audley, Reed Birney, Penny Fuller, Grace Glowicki, Linas Phillips
Produttori/Producers
Sarah Winshall, Taylor Ava Shung, Emma Hannaway, Matisse Rifai
Distribuzione internazionale/International Distribution
Alief Production & Distribution