The Trieste Science+Fiction Festival will take place in Trieste from October 27 to November 3 at the Politeama Rossetti and at the Ariston Cinema, and online on MYmovies.it. The award ceremony will be on November 1st at the Politeama Rossetti, however screenings and events will continue for another two days at the Ariston Cinema and on MYmovies.it!
The online PRE-SALE of the accreditations for the live festival at discounted price will be active from 11.59pm of Thursday 21 October (from the 22 accreditation will be available with an extra charge).
Purchase of the festival accreditations will be soon available also on Mymovies.it. Here you will find all the instructions to follow the festival live, directly in the screening halls.
Before treading on, please read carefully the following information: the respect of these rules will help all participants enjoy a safe and exciting festival!
Access to all halls is allowed only with the Green pass. Should you forget your Green Pass, or if it should prove not valid, you will not be allowed access to the halls, nor will you be entitled to a refund.
The new anti covid regulations require that the name and surname given for accreditation and the name and surname on your documents are exactly the same, and your profile pic can no longer be an avatar, but similar to a passport photo.
the festival may make booking obligatory for certain shows, which will be communicated at a later date
In all locations of the festival it is obligatory to wear surgical masks or FFP2 (even during screenings).
Please note that you must be over 18 to purchase accreditation.
OPTIONS AVAILABLE FOR LIVE ACCREDITATION 2021
Accreditation allow access to all events and screenings in the halls until seats are available, and include the festival bag, the access to the online festival online, and a 10% discount on our merchandising.
---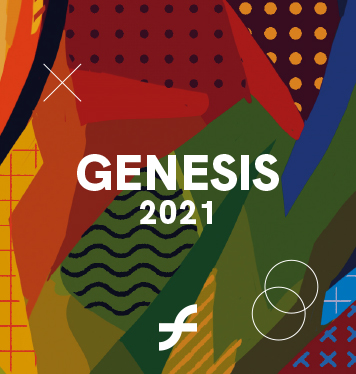 ---
This accreditation is available for students over 18, partner institutions** or owners of the FEFF Tribe Card
access to all screenings until seats are available
bag
purchase of the catalogue at the cost price of € 4,50
access to the online festival
10% discount on our merchandising.
Price: 30 €

* List of partner institutions
Alliance Française Trieste / Agenzia delle Entrate / Area Science Park / Associazione Italo Americana del Friuli Venezia Giulia / British Film Club Trieste / Cineforum Campi Elisi 2000 / Circolo Aziendale Fincantieri-Warstila / Circolo Unicredit Trieste / Cral Allianz / Cral Elettra Sincrotrone Trieste / Cral Generali / Cral Insiel / Cral Vigili del Fuoco / FEFF Tribe Card / ICGEB / ICTP / Immaginario Scientifico / OGS / Osservatorio astronomico di Trieste – INAF / SISSA / Teatro La Contrada (season-tickets holders) / Teatro Rossetti (season-tickets holders) / Teatro Stabile Sloveno (season-tickets holders) / Teatro Verdi (season-tickets holders) / Trieste is Rock!
HOW CAN I PURCHASE THE ACCREDITATION FOR THE LIVE FESTIVAL?
Online
Log in your personal account on our Visitor Page on Eventival and discover our ACCREDITATION section.
If you have never opened an Eventival account for our festival, create now your personal profile, it is easy and fast!
Payment with PayPal or credit card.
At the Media Library
In via Roma 19, Friday 15 and Tuesday 19 October from 3 to 6 pm. Access allowed only with Green Pass.
Payment by cash or bancomat.
UFFICIO ACCREDITI
INFOLINE 3273503296
accrediti@scienceplusfiction.org
10% discount for badge holders
Ariston Ristorante Pizzeria Bar
Viale Romolo Gessi 16
T – 040 309681
---
Aqvedotto Caffè
Viale XX Settembre 37/C
T – 040 3727098
---
Café Rossetti
Larger Gaber 1
T – 040 2472071
---
Caffè San Marco
Via Cesare Battisti 18
T – 040 2035357
---
Cemût – Piccola Osteria Furlana
Via dei Capitelli 11
T – 350 5168296
Il Grande Buffo
Viale XX Settembre 38/A
T – 366 2838962
---
Mimì e Cocotte
Via Luigi Cadorna 19
T – 040 3408511
---
Odio Il Brodo
Largo Santorio Santorio 5
T – 040 2607179
---
Osteria Salvagente
Via dei Burlo 1/C
T – 040 2606699